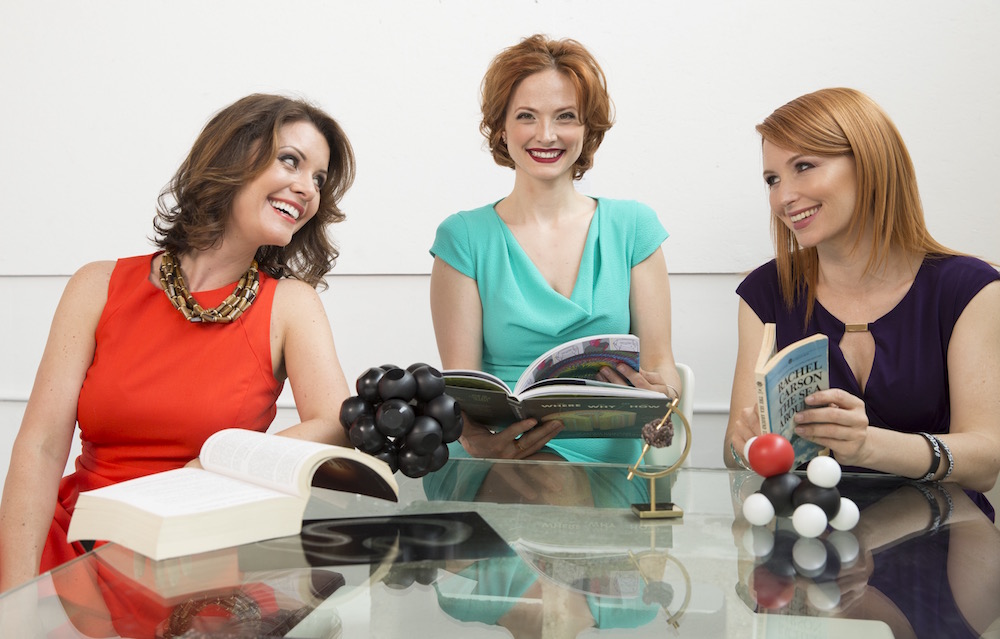 The Spark Behind the STEAM
In February of 2014, actress, writer and science enthusiast Taryn O'Neill turned off the debate between scientist Bill Nye and anti-evolutionist Ken Ham with disgust. She was so infuriated by the support shown to Ham's creationist views that she wrote an impassioned blog post about the need for science literacy and tweeted it out into the ether. Her unique call to action? That the least expected yet potentially most effective champions of STEM (science, technology, engineering and math) could be… actresses. The post and Taryn's hashtag #ActressesforSTEM went viral. Actress, writer, producer Tamara Krinsky along with actress, writer, singer Gia Mora rallied for the cause, and our group, Scirens, was born.
How Do You Pronounce That?
The same way you pronounce "screen siren." We are the Screen Sirens for Science, and we are here to sound the call for science literacy, inviting you to dive into a sea of knowledge using entertainment as your anchor.
We Believe That Stories Can Change the World
The birth of Scirens dovetailed with a larger cultural moment of examination of and encouragement for women in both entertainment and in STEM. From Jennifer Lawrence's open letter about the male/female pay gap, to Geena Davis' call for gender equality on the screen, to the public call for more female mentors in science, it seemed the ethos of Scirens was in the air. Motivated by this, we embarked upon the next phase of our mission: to develop TV series fueled by STEM storylines and characters. Our goal? To put inspiring, diverse, multi-dimensional female characters on screen who would help galvanize curiosity about science, technology, engineering and math in the general population, as well as encourage the next generation of women in STEM.
We like to think the work we do as Scirens represents the A (art) in the acronym, transforming STEM into STEAM. We agree with Scientific American that we "need to teach both music theory and string theory" in order to foster the creative problem solving that will shape our future. Our Scirens' call reaches out to everyone–scientists and nonscientists alike–to share in the wonder and creativity all around us. Together we can make a better world.
Site Image Credits
Background and Logo: NASA with graphics by Digital Executrix
Scirens Group Photos: Elisabeth Caren