By Taryn O'Neill & Tamara Krinsky
The release of Ridley Scott's ALIEN: COVENANT comes at a unique time in humankind's history. Only a month ago, NASA and the ESA announced their joint Europa Mission to Jupiter's moon to search for microbial life — Europa's 200 km oceans under the icy cover are potentially a 'cauldron for life'. In March, Congress unanimously passed the NASA Transition Authorization Act of 2017, which includes approval for the development and execution of a long-range plan for deep space human exploration. Multiple private missions to Mars (Space X, Mars One) are also in stages of preparation, and last year Yuri Milner and team announced their plans to send a probe to Alpha Centauri, the star system four light years away. With physicist visionaries such as Elon Musk and Stephen Hawking pressing for humankind to become an interplanetary species, this prequel to the ALIEN movies from the '80s could be seen as more 'Sci Near-Future' than 'SciFi.'
That is not to say that this movie isn't an escapist, SciFi, action horror film. There will be blood!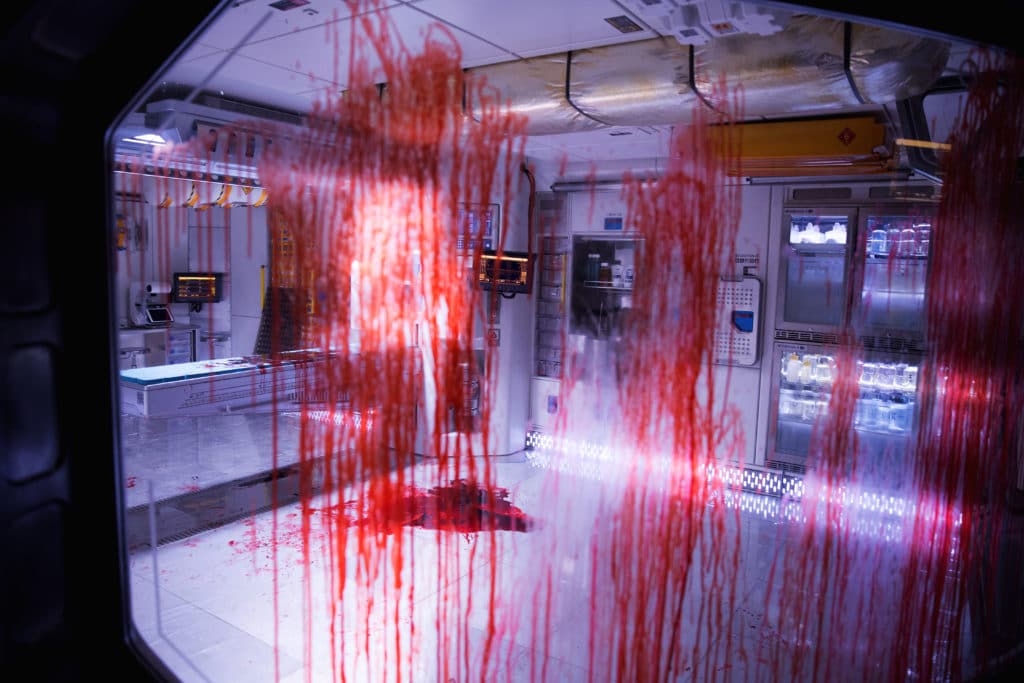 ALIEN: COVENANT begins in the year 2104 on board the colonization ship Covenant, 7 years out from its destination of Origae-6, with crew and 2000 colonists and embryos on board. All is well until a massive stellar energy burst damages the ship, and in the process, kills the Captain. The hypersleep crew awakens and as they react to the devastating event, they pick up a human voice transmission and decide to reroute to a previously unchartered yet seemingly habitable planet in a nearby star system. Just like in ALIEN, they have a mandate to investigate signs of intelligence, whether from humans or extraterrestrial species. Covenant sends a search and recovery team down to the verdant planet and as you can imagine, the crew, to their horror, discovers much, much more.
If you felt that PROMETHEUS lacked the blood and guts of the films of the original Alien franchise, then will you be quite happy with this iteration. The gory visual effects are coupled with an intense sound design that yields an overwhelming sensory experience (the guy in the chair next to us was literally jumping out of his skin…well, ok, so was Tamara!). Ridley Scott delivers on his promise of a hard R-rated film. But ALIEN: COVENANT is more than just the sum of its body parts – once the core group survives and we enter into the 2nd act of the film, audiences are treated to some unexpectedly cerebral elements.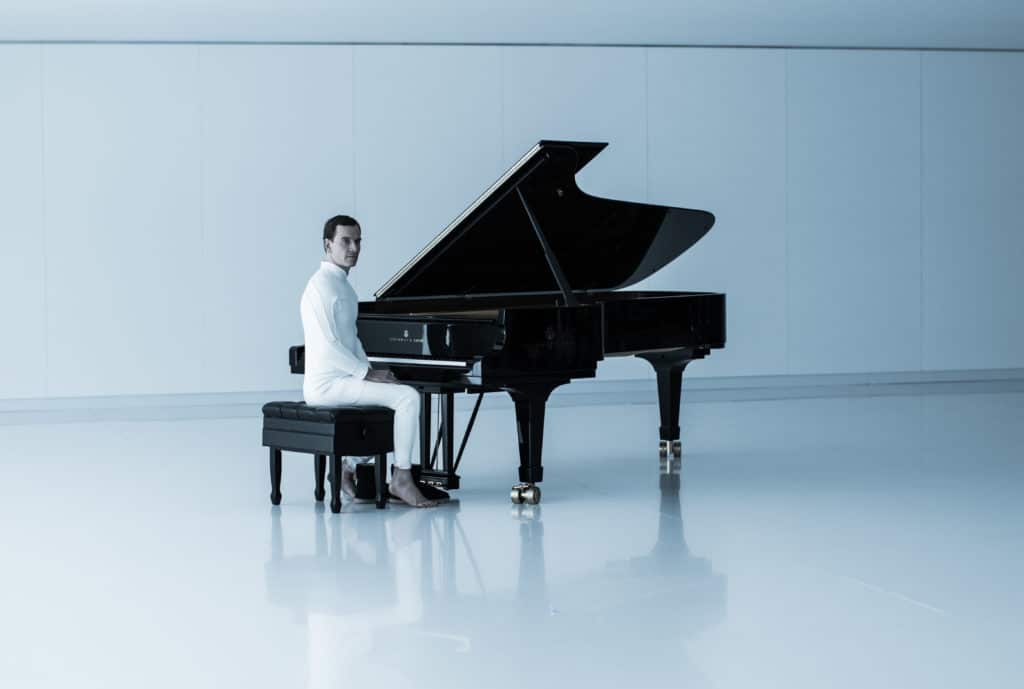 Philosophical themes of creator vs. creation, love vs. duty, and the fall of empires, with shades of THE ISLAND OF DOCTOR MOREAU, are revealed through the conflict between two 'synthetic' characters: "David," from PROMETHEUS, and "Walter," a less emotional, more advanced version of the David AI who is part of the Covenant crew, both of whom are played with nuance by Michael Fassbender. The exchanges between David and Walter play even more effectively because of how they speak to our current public discourse on the pros and cons of Artificial Intelligence, including questions about what will happen if we create something that is ultimately more intelligent than its creator (for an in-depth read on the subject head over to Tim Urban's Neuralink article).
These elegant facets of ALIEN: COVENANT make up for the rather weak 3rd Act, which suffers from its lack of surprise and some basic 'why would you do that?!' logic holes.
On the plus side, the female characters are unceremoniously skillful in their STEM jobs and the opening act affords the audience insight into near-future tech like the workings (and drawbacks) of massive solar sails and terraforming machines. There are great performances all around from Katherine Waterson in the 'Ripley-esque' role of "Daniels;" Danny McBride, showcasing a new depth to his abilities; Amy Seimetz and newcomer Tess Haubrich.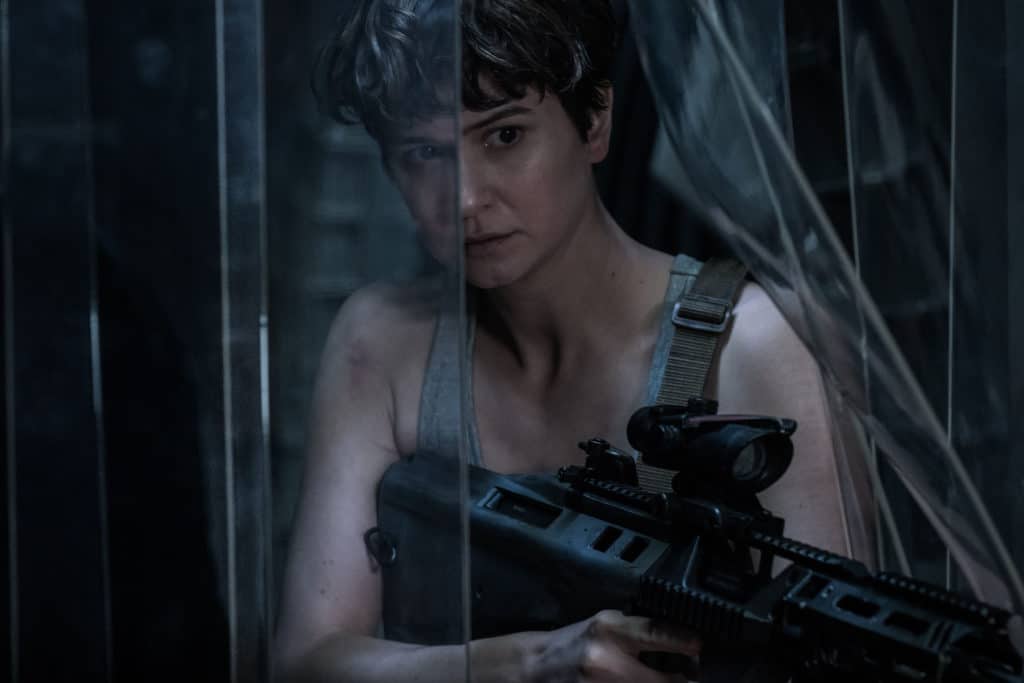 Covenant: a bond, a biblical agreement: God's covenant with man, to allow its survival.
An apt title for a philosophical meditation on humanity's future disguised as a SciFi horror film. We look forward to discussing this film more in depth once people have seen it and spoilers can be revealed.
ALIEN: COVENANT opens in theaters in the United States on May 19th. 
Scirens: Approved.
Running Time: 122 minutes
Director: Ridley Scott
Casting By: Carmen Cuba