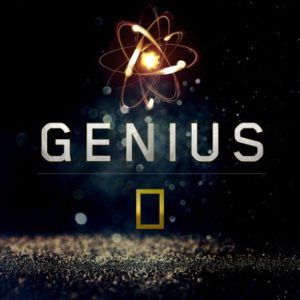 In the second episode of Genius, a young Albert Einstein peers into the eyes of his future wife saying, "Mileva, don't you see? I'm head over heels in love with your mind."
This is the Einstein we come to know in National Geographic Channel's excellent first scripted series. The upstart, bohemian Young Einstein–charmingly played by Johnny Flynn–could well be a lover in A Midsummer Night's Dream if it weren't for the fact that his romantic exploits are interrupted by his burning desire to understand the cosmos.
"What is time? And for that matter, what is space?" Young Albert asks. Producers Brian Grazer and Ron Howard (Howard also directed the debut episode–his first time directing TV) have visualized these questions in ways that allow viewers to understand just how Einstein thought. Sure, there are blackboards filled with equations, but the genius of Genius is that we have a chance to peer into the mind of Herr Professor without having to pass a math requirement just to follow his line of reasoning.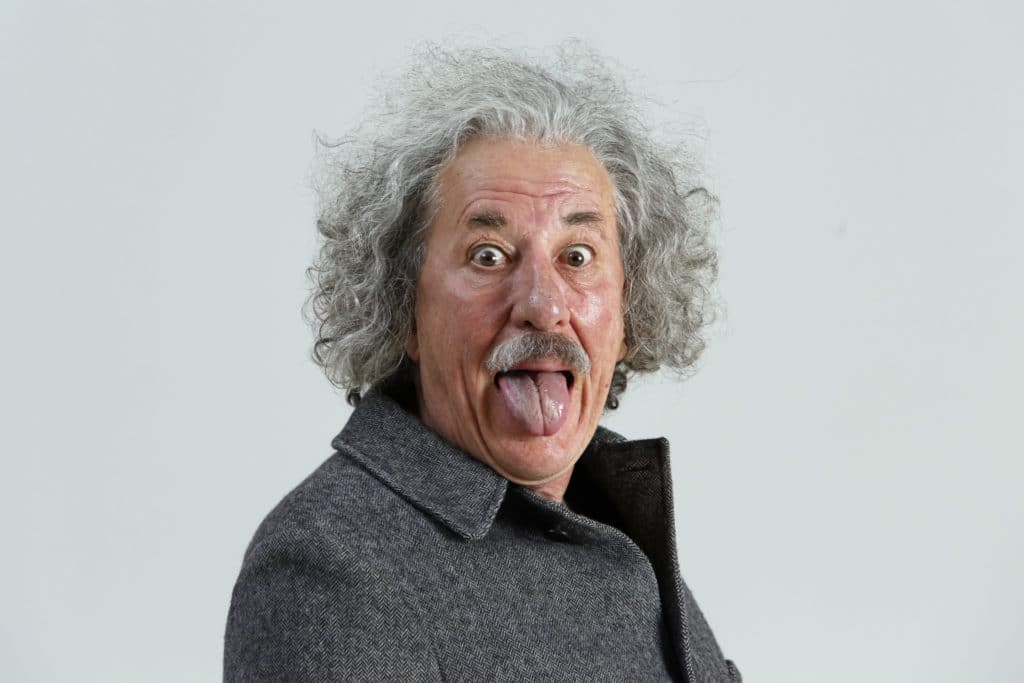 The counterpoint to our proto-physicist is the Einstein we all see in our heads. In a brilliant stroke of casting, Grazer and Howard hired Oscar winner Geoffrey Rush for the role. Rush deftly balances Einstein's eccentricities, of which there were many, with a grace and gravitas that pays homage to the real man without seeming sycophantic.
Like any historical figure, Einstein was a man of his times. His painful relationship with his first wife is splayed wide open as is his fraught second marriage. In the same way that we are afraid to talk about Sally Hemmings when we talk about Thomas Jefferson, we're afraid to talk about Mileva Maric and Elsa Lowenthal when we talk about Albert Einstein.
It's no coincidence that Einstein (somewhat apocryphally) explained relativity like this: "When you sit with a nice girl for two hours you think it's only a minute, but when you sit on a hot stove for a minute you think it's two hours." It would be impossible to tell the story of Einstein without the stories of the women in his life.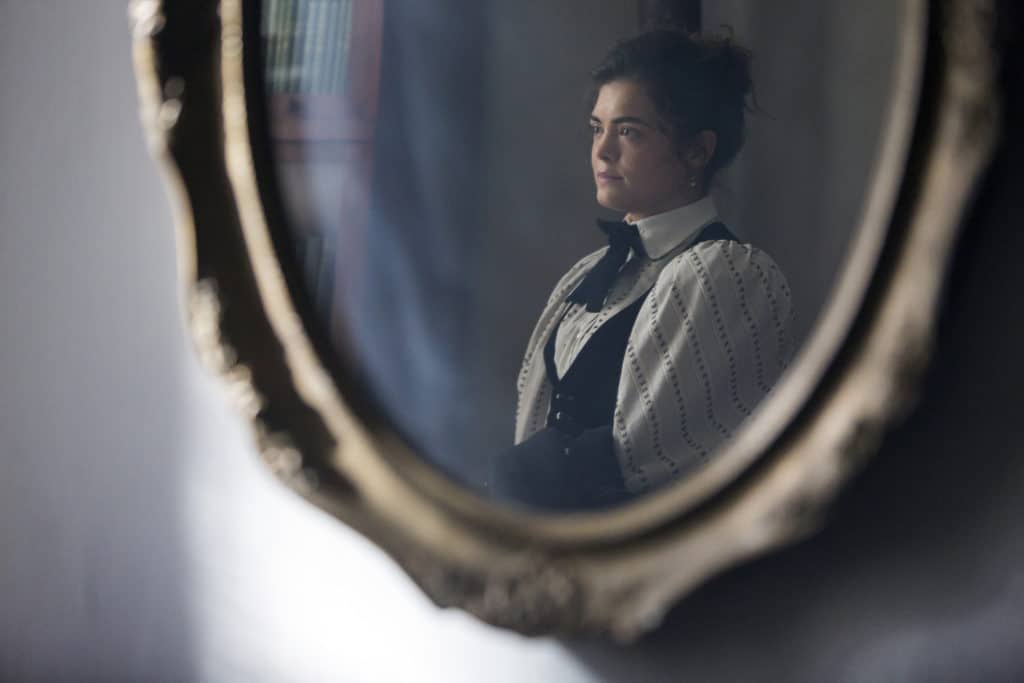 From his first girlfriend to his lovers later in life, these women challenged him intellectually and emotionally, shaping the "man behind the mind." Instead of sanitizing Einstein's dalliances, showrunner Ken Biller (in adapting Walter Isaacson's book, Einstein: His Life and Universe) embraces them to reveal the role women played in shaping how Einstein thought. This is no small matter considering that the way he conceived of ideas distinguished him from his contemporaries and still serves as the means by which we measure all future 'geniuses.'
In the first two episodes, Einstein's first wife Mileva Maric (the alluring and smart Samantha Colley) plays the biggest role in fostering Young Albert's rebellious curiosity. She's not his equal–she's his superior, besting him in the math entrance exams. In her opening scene, she both schools and enchants Young Albert.
I had a chance to speak with Ms. Colley last week about playing Maric, and our conversation turned to the challenges that women, especially smart women, face. "As a woman, you're damned if you do, and you're damned if you don't," she told me. "If you have the audacity to think you're entitled to a career and you're entitled to a trajectory of your own based on your own talents and your own passions, there's somehow kind of a selfish bent to that. And then on the flip side, if you are a woman who dedicates herself to motherhood, being someone's wife, you're less than, ambition-less. It's a really precarious path for women to tread without being shamed."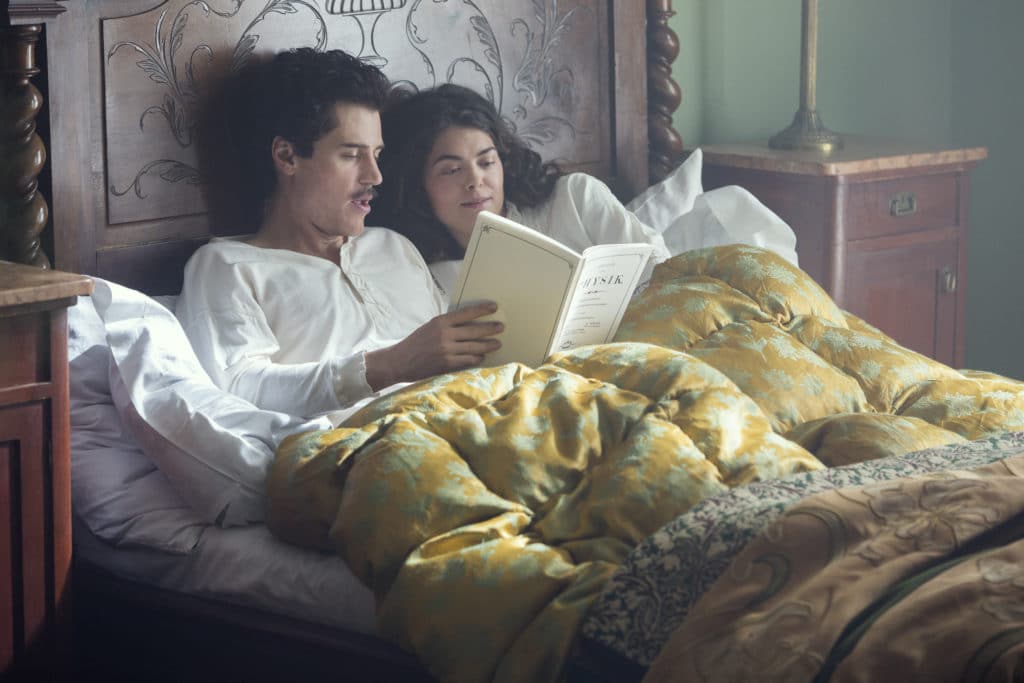 It would be one thing if this dichotomy only applied to Maric and first wave feminists, but sadly these struggles hold true today, even in the age of 'leaning in,' of 'work-life balance.' "It's meant to be hopeful… but it's an added pressure to say that you can 'have it all,'" noted Colley. "You've gotta be someone's mum. You've got to be someone's partner. And actually, can you do my shirts? And what are we having for dinner?"
Colley's remarks apply universally to all women as well as specifically to the interests of Scirens. Gender parity for women in STEM and women in film still has a long way to go. Seeing characters like Mileva Maric on screen is one step forward in acknowledging the power of these stories. Colley admitted that she felt enormous pressure to shed light on Maric's shadowed biography. "It would be a triumph for me if one young girl Googled Mileva Maric and thought, 'That woman, her story is inspirational.' If even one person does that, then I'd consider it a success."
I hope you bought a bottle of Veuve Cliquot, Ms. Colley. You have a lot to celebrate.