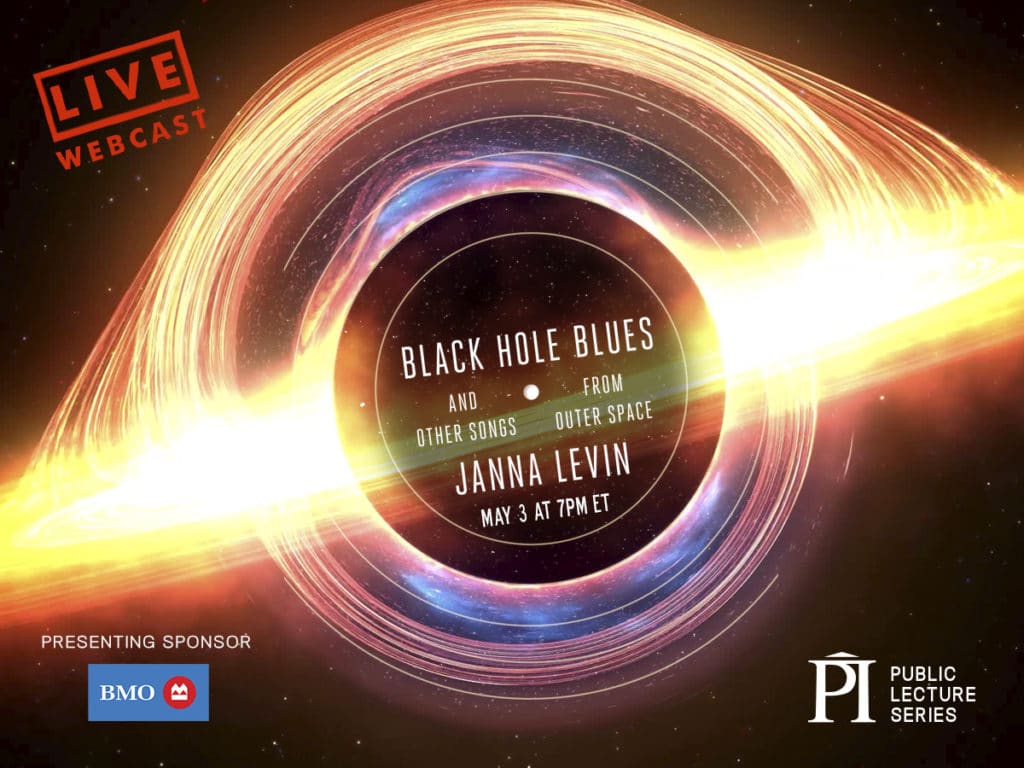 Scirens.com is proud to partner with Perimeter Institute for their next free public lecture of 2017 discussing "discovery of the century"–gravitational waves–and what it means for the future of science. Join physicist Janna Levin on Wed., May 3 at 4PM PT (7PM ET) for this exciting event. 
More than a billion years ago, two black holes collided. In the final second of their long life together, the black holes banged out a rhythm like mallets on a drum, creating gravitational waves – ripples in the shape of spacetime.
One hundred years ago, Albert Einstein predicted the existence of such waves, though it seemed improbable – if not outright impossible – that we'd ever be able to actually detect them. They were long considered too faint for any earthbound experiment to measure.
Undaunted, experimentalists were determined to measure these Lilliputian ripples, and after many decades of work and collaboration, they built LIGO – the Laser Interferometer Gravitational-Wave Observatory. This incredibly sophisticated and sensitive instrument was made to listen for the beat of that distant drum. In 2015, a billion years after the two black holes collided, their waves rippled through the LIGO detectors in Louisiana and Washington.
With these remarkable new observatories, we can now capture the soundtrack to accompany the silent movie of the history of our universe.
Following the talk, Dr. Levin will answer questions both from the in-house audience and from Facebook and Twitter (using the hashtag #piLIVE). Questions are welcomed from everyone – aspiring scientific explorers, school classes, physics and chemistry buffs, and general science enthusiasts.
WATCH THE TRAILER
WATCH THE WEBINAR
WATCH THE SEASON TRAILER
ABOUT PERIMETER
Perimeter Institute for Theoretical Physics (PI) is an independent, non-profit, scientific research organization working to advance our understanding of physical laws and develop new ideas about the very essence of space, time, matter, and information. Located in Waterloo, Ontario, Canada, PI also provides a wide array of research training and educational outreach activities to nurture scientific talent and share the importance of discovery and innovation among students, teachers, and the general public. http://www.perimeterinstitute.ca and @Perimeter.