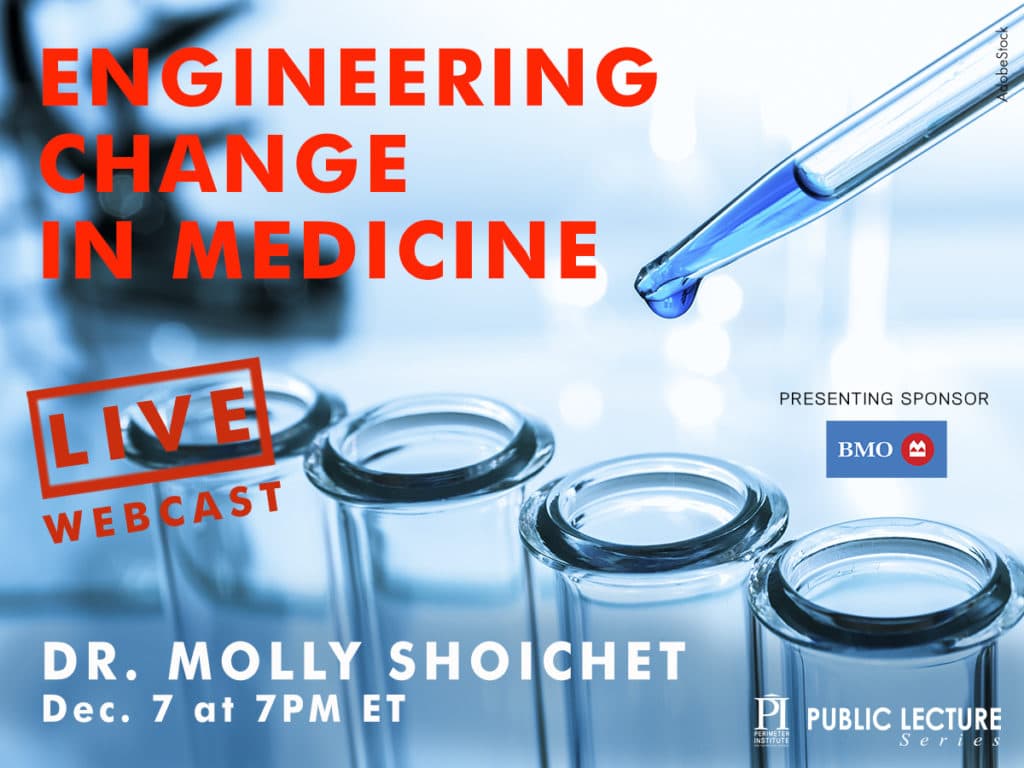 Scirens.com is proud to partner with Perimeter Institute for the last free public lecture of 2017 discussing regenerative medicine. Join Dr. Molly Shoichet on Wed., Dec. 7 at 4PM PT (7PM ET) for this exciting event. 
Imagine going beyond treating the symptoms of disease and instead stopping it and reversing it. This is the promise of regenerative medicine.
In her Perimeter Institute public lecture, Prof. Molly Shoichet will tell three compelling stories that are relevant to cancer, blindness and stroke. In each story, the underlying innovation in chemistry, engineering, and biology will be highlighted with the opportunities that lay ahead. These three stories underline the opportunity of collaborative, multi-disciplinary research. It is exciting to think what we will discover as this research continues to unfold.
Following the talk, Dr. Shiochet will answer questions both from the in-house audience and from Facebook and Twitter (using the hashtag #piLIVE). Questions are welcomed from everyone – aspiring scientific explorers, school classes, physics and chemistry buffs, and general science enthusiasts.
WATCH THE WEBCAST
WATCH A PREVIEW OF THE WEBCAST
WATCH THE SEASON TRAILER
ABOUT PERIMETER
Perimeter Institute for Theoretical Physics (PI) is an independent, non-profit, scientific research organization working to advance our understanding of physical laws and develop new ideas about the very essence of space, time, matter, and information. Located in Waterloo, Ontario, Canada, PI also provides a wide array of research training and educational outreach activities to nurture scientific talent and share the importance of discovery and innovation among students, teachers, and the general public. http://www.perimeterinstitute.ca and @Perimeter.