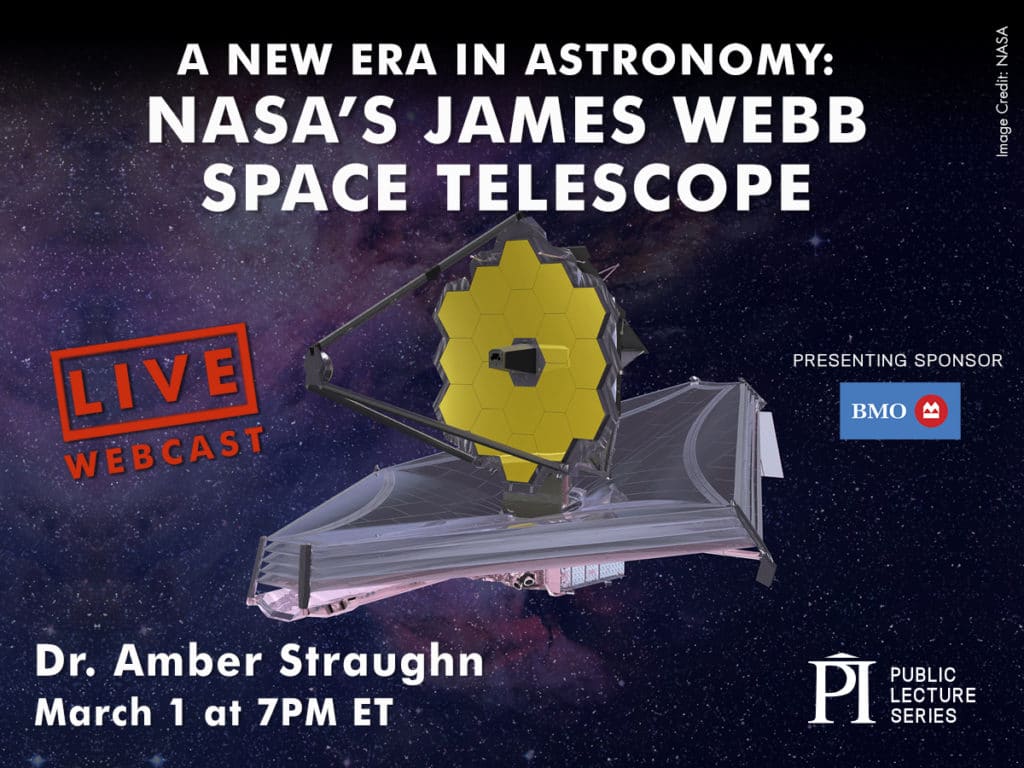 Scirens.com is proud to partner with Perimeter Institute for their next free public lecture of 2017 discussing the Hubble Space Telescope's powerful successor, James Webb Space Telescope. Join astrophysicist Amber Straughn on Wed., March 1 at 4PM PT (7PM ET) for this exciting event. 
The Hubble Space Telescope has completely revolutionized our understanding of the universe, and has become a beloved icon of popular culture.
As revolutionary as Hubble has been, we have pushed it to its scientific limits in many ways. Hubble's successor, the James Webb Space Telescope, has been in the works for almost two decades and is scheduled to launch in late 2018. It will be 100 times more powerful than Hubble.
In her Perimeter Public Lecture, Dr. Amber Straughn will provide an update on the progress of building the world's largest-yet space telescope, and will give an overview of the astronomical questions we hope to answer with Webb. These questions get to the heart of what it means to be human: Where did we come from? How did we get here? Are we alone?
Following the talk, Dr. Straughn will answer questions both from the in-house audience and from Facebook and Twitter (using the hashtag #piLIVE). Questions are welcomed from everyone – aspiring scientific explorers, school classes, physics and chemistry buffs, and general science enthusiasts.
WATCH THE WEBCAST
WATCH THE TRAILER
WATCH THE SEASON TRAILER
ABOUT PERIMETER
Perimeter Institute for Theoretical Physics (PI) is an independent, non-profit, scientific research organization working to advance our understanding of physical laws and develop new ideas about the very essence of space, time, matter, and information. Located in Waterloo, Ontario, Canada, PI also provides a wide array of research training and educational outreach activities to nurture scientific talent and share the importance of discovery and innovation among students, teachers, and the general public. http://www.perimeterinstitute.ca and @Perimeter.