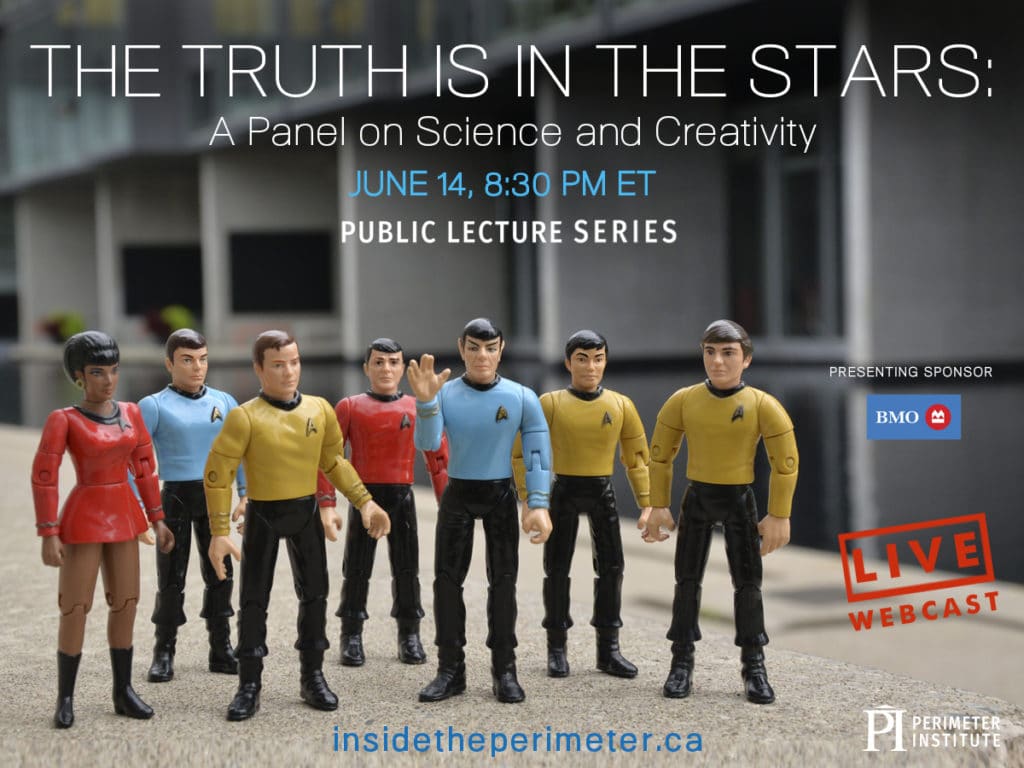 Scirens.com is proud to partner with Perimeter Institute for their last free public lecture of 2017 discussing the enduring influence of Star Trek, the importance of creativity in science, and the challenges of communicating science to the world on Wed., June 14 at 5.30PM PT (8.30PM ET) for this exciting event. 
Does our society have the capacity to live up to Star Trek's optimistic, inclusive vision for humanity's future?
That is the central question in The Truth is in the Stars, a feature documentary in which the original Captain Kirk, William Shatner, examines Star Trek's influence on popular culture, human innovation, discovery, and creativity. The film's narrative is driven by exclusive one-on-one interviews with famous innovators, celebrities, and politicians – including Perimeter Director Neil Turok, Perimeter Founder Mike Lazaridis, and film director Craig Thompson–in an attempt to uncover just how influential the groundbreaking series is for the world's greatest minds.
Following the talk, the panel will answer questions both from the in-house audience and from Facebook and Twitter (using the hashtag #piLIVE). Questions are welcomed from everyone – aspiring scientific explorers, school classes, physics and chemistry buffs, and general science enthusiasts.
WATCH THE WEBINAR
WATCH THE TRAILER
WATCH THE SEASON TRAILER
ABOUT PERIMETER
Perimeter Institute for Theoretical Physics (PI) is an independent, non-profit, scientific research organization working to advance our understanding of physical laws and develop new ideas about the very essence of space, time, matter, and information. Located in Waterloo, Ontario, Canada, PI also provides a wide array of research training and educational outreach activities to nurture scientific talent and share the importance of discovery and innovation among students, teachers, and the general public. http://www.perimeterinstitute.ca and @Perimeter.