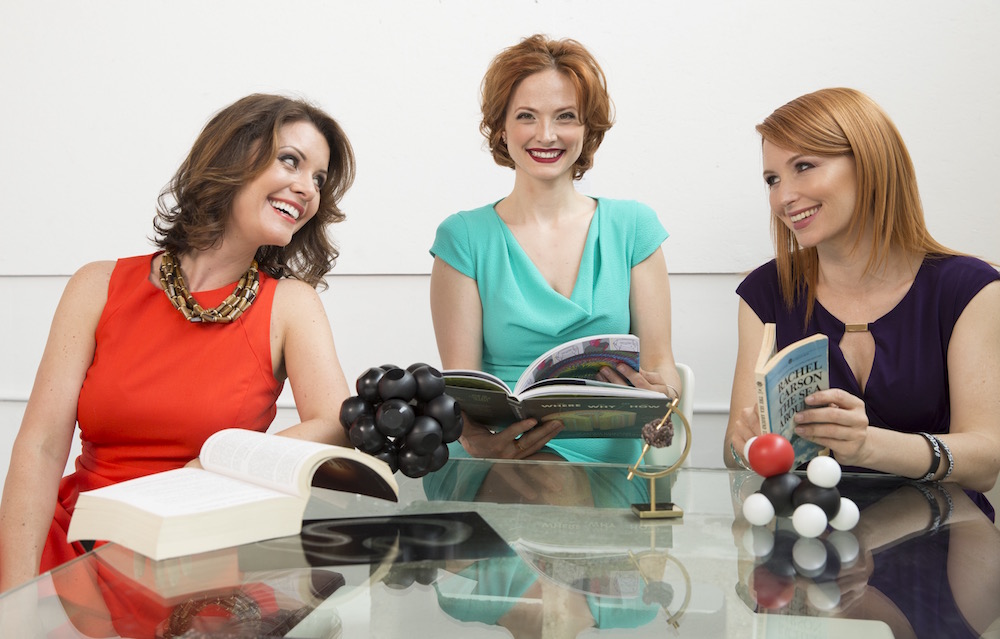 Happy Cyber Monday!
The holiday season is upon us, and while the weather is getting colder outside, we've got some STEAM-y science gift choices for you and those you love. We've put together a list of some of our favorite things To Wear, To Read, To Play, To Experience and To Help, all with a STEM twist.
Some of these are items we are already lucky enough to own, some are made or written by friends of the Scirens, and some are things we covet! Let us know in the comments about the science gifts on this list that catch your eye as well as others we may not know about.
Please note: We've listed the price in effect at the time of publishing and included links to each of these for convenience, but you may be able to find different pricing on some of these science gifts if you want to take a few minutes to click around.
Wishing a very happy holiday season to you and yours!
xo,
Gia, Tamara & Taryn
TO WEAR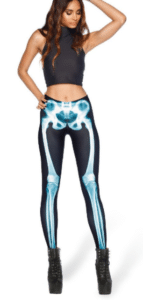 Black Milk X-Ray Leggings
$75 – Black Milk Clothing
The shin bone's connected to the knee bone, the knee bone's connected to the thigh bone, the thigh bone's connected to the hip bone…and you can see them all (in a non-cheeky kinda way) in these rad limited edition leggings from Black Milk.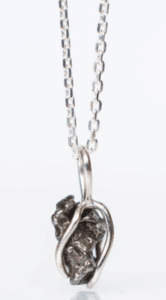 Meteorite Pendant
$45 – Etsy
A little reminder of the vastness of the universe! Unisex meteorite and silver pendants, made with sterling silver and a Campo del Cielo meteorite.
Rose Petal Cell Necklace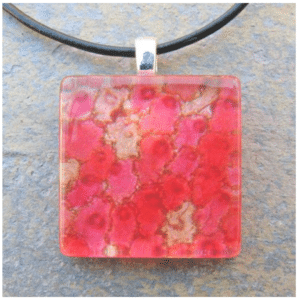 $18.99 – Boutique Academia
Want to give flowers to someone special? Give a unique gift that will never wilt or grow old: rose petal cells, as seen under a microscope.
 Telescope Mirror Necklace

$54.99 – $234.99 – SciChic
Created in collaboration with astrophysicists Summer Ash and Emily Rice of the science fashion blog Startorialist, this necklace is inspired by the mirrors of the new James Webb Space Telescope. A portion of the proceeds of sales of this piece will go towards the Young Women's Leadership Network.

World Wildlife Fund Graphic T's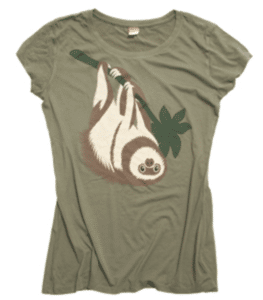 $55 donation – World Wildlife Fund
Who doesn't love a sloth tee?? Cool graphic tees for all ages that support the World Wildlife Fund.
TO READ
Bookstores are catnip to the Scirens – we could wander the aisles for hours. And of course, we especially like to linger in the Science section. Here are a few books on our readings list this holiday season (and all year round!).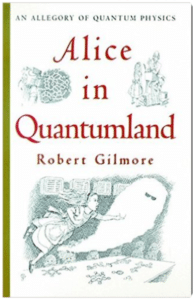 Alice in Quantumland
By Robert Gilmore
In this cleverly conceived book, physicist Robert Gilmore makes accessible some complex concepts in quantum mechanics by sending Alice to Quantumland – a whole new Wonderland, smaller than an atom, where each attraction demonstrates a different aspect of quantum theory. Alice unusual encounters, enhanced by illustrations by Gilmore himself, make the Uncertainty Principle, wave functions, the Pauli Principle, and other elusive concepts easier to grasp.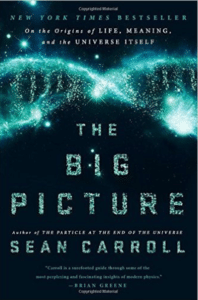 The Big Picture
By Sean Carroll
An instant New York Times bestseller, The Big Picture is an unprecedented scientific worldview on the difference between how the world works at the quantum level, the cosmic level, and the human level—and then how each connects to the other.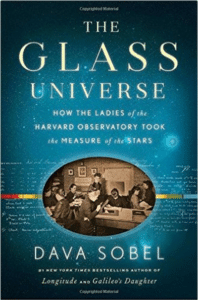 Glass Universe: How the Ladies of the Harvard Observatory Took the Measure of the Stars
By Dava Sobel
Elegantly written and enriched by excerpts from letters, diaries, and memoirs, The Glass Universe is the hidden history of the women whose contributions to the burgeoning field of astronomy forever changed our understanding of the stars and our place in the universe.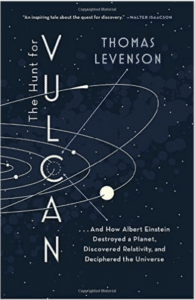 The Hunt for Vulcan
By Thomas Levenson
A dramatic human story of an epic quest for the "missing" planet Vulcan, The Hunt for Vulcan offers insight into how science really advances (as opposed to the way we're taught about it in school) and how the best work of the greatest scientists reveals an artist's sensibility.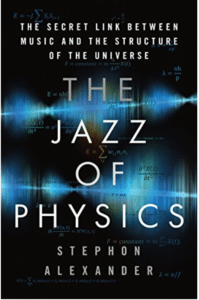 The Jazz of Physics
By Stephon Alexander
Physicist and jazz musician Stephon Alexander uses jazz to answer physics' most vexing questions about the past and future of the universe.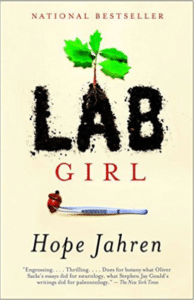 Lab Girl
By Hope Jahren
An illuminating debut memoir of a woman in science; a moving portrait of a longtime friendship; and a stunningly fresh look at plants that will forever change how you see the natural world. Lab Girl is a book about work, love, and the mountains that can be moved when those two things come together. Jahren has been named one of TIME Magazine's "100 Most Influential People" and Lab Girl is an Amazon Top 20 book of 2016.

My, Myself and Why
By Jennifer Ouellette
As diverse as people appear to be, all of our genes and brains are nearly identical. In Me, Myself, and Why, Jennifer Ouellette dives into the minuscule ranges of variation to help readers understand just what sets us apart.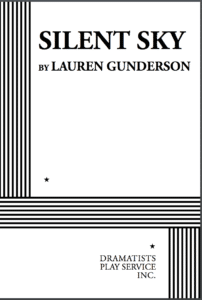 Silent Sky
By Lauren Gunderson
In this play, the true story of 19th century astronomer Henrietta Leavitt plays out against a landscape of fierce sisterly love, early feminism, universe-revealing science, and a time when humans were called "computers." Keep your eyes peeled for Lauren Gunderson's play coming to a stage near you!

Women in Science: 50 Fearless Pioneers Who Changed the World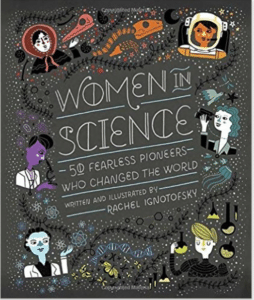 By Rachel Ignotofsky
It's a scientific fact: Women rock! A charmingly illustrated and educational book, The New York Times best-seller Women in Science highlights the contributions of fifty notable women to the fields of science, technology, engineering, and mathematics (STEM) from the ancient to the modern world. You may have seen some of Ignotofsky's posters highlighted on Scirens' social media feeds – here's a chance to have a whole collection of her work!

TO PLAY
Science toys can encourage life-long learning by engaging the imagination and inspiring the natural adventurer that resides within each one of us. Bonus: when you give these to a kiddo, you get to play with them, too!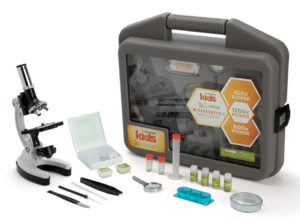 Celestron Kids Microscope Kit
$38.95 – Fat Brain Toys
This easy-to-use beginner microscope will have the kiddos feeling like professional scientists! The kit comes with prepared slides as well as instructions for all kinds of activities that will inspire the imagination and encourage interest in biology and chemistry.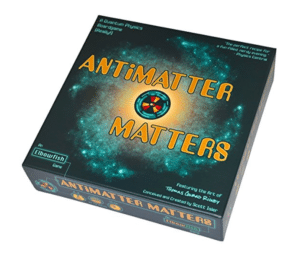 AntiMatter Matters
$32.17 – Amazon
From our friends at Elbowfish Games: Explore the strange and wonderful world of quantum physics through a borad game, where a handful of tiny particles interact to form the atoms that make up ourselves and everything we experience in the world around us. Ages 13+.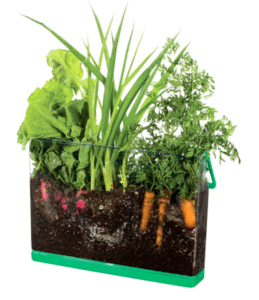 Deluxe Root Viewer
$18.95 – Fat Brain Toys
For your aspiring botanist! You don't have to wait until springtime to experience the magic of gardening. Plant those root veggies and watch as they grow both up AND down. And yes, you can eat what you grow!

Disgusting Anatomy Brain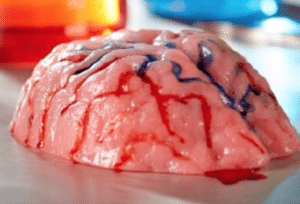 $10-$20 – Amazon
It's slimy! It's squishy! It's super fun! Let your kids channel their inner Dr. Frankenstein while they learn some anatomy as they create a model brain. Just don't cook 'em up at the same time as you're making the jello mold for holiday dinner…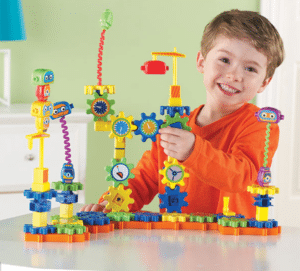 Gears! Gears! Gears! Robot Factory
$39.99 – Fat Brain Toys
What ARE these robots building in their factory? Well, maybe they're building… more robots! This whirling, twirling toy allows players to mix and match robots and then set the whole thing in motion. The open-ended building allows for endless possibilities and encourages creative exploration. And, hey, robots! Recommended for ages 4+.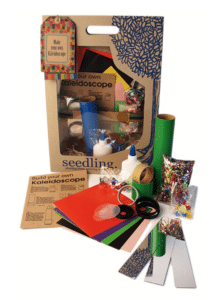 Kaleidoscope Making Kit
$40 – Uncommon Goods
Art project-meets-construction task in this Make Your Own Kaleidoscope Set! An engaging way for young minds to cultivate composition skills while building a toy they can then continue to enjoy.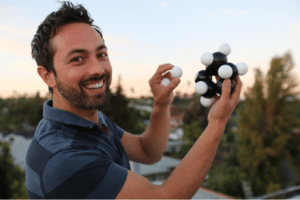 Snatoms
$49 – $79
Our friend Derek Muller of Veritasium created this super cool molecular modeling kit with magnetic atoms that snap together. Make molecular models with attraction you can feel! Pre-order today. (Despite the picture, Derek is not included with your order).
Celestron AstroMaster 114 EQ Reflector Telescope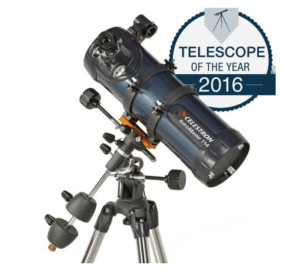 $159.98
We asked our friends at Celestron for their recommendation for a telescope for the novice observer, and they suggested we focus on the AstroMaster 114. It normally retails for about $250, but TelescopesPlus is currently offering it at a stellar holiday discount. Yes, all puns in this description are intended. Recommended for ages 12+.
Science Dolls! 
We love the emergence of STEM-themed dolls, from reimagined classics to entirely new toy lines to those with a charitable twist.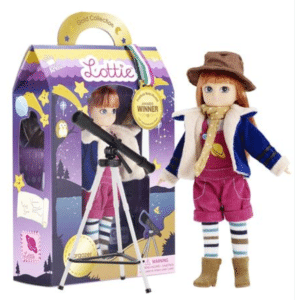 Stargazer Lottie Doll
$19.95 – $24.95
Diverse, adventurous, empowering dolls! In addition to Lottie the Stargazer, other Scirens' faves include Fossil Hunter, Butterfly Protector, and Robot Girl.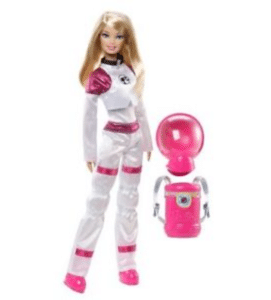 Mars Explorer Barbie
$39.99 – Ebay
In 2013, Barbie named Mars Explorer as the Career of the Year. The Red Planet just got a little more pink.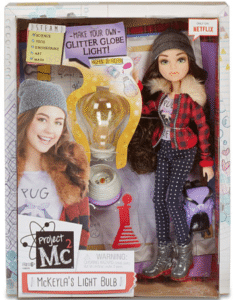 Project Mc2 Dolls
$15 – $30
The Scirens love our Mc2 dolls–a team of real girls with real skills ready to take on anything. Each doll includes a science experiment to try at home. Who says you can't love nail polish and nanobots?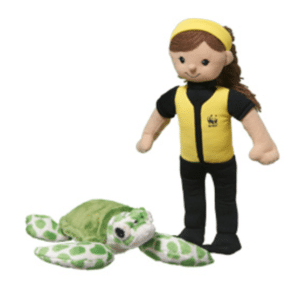 World Wildlife Fund Plush Scientist Dolls
$55-$75
The Frontline Hero gift! Celebrate female scientists and the animals they study with these dolls. Choices include a marine scientist, wildlife ranger or polar researcher. See details for donation details.
TO EXPERIENCE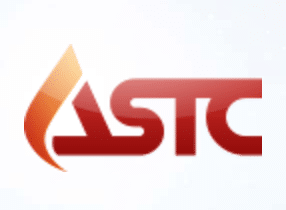 ASTC Travel Passport Program
$ – varies – passport included with local membership fee
Wouldn't it be great if you could get into museums and science centers around the world for free? The Association of Science & Technology Centers (ASTC) Travel Passport Program's got you covered! This reciprocal admission program offers a travel benefit to members – click here for a list of participating venues. And of course, we Scirens always support joining your local STEM centers…two of our local Los Angeles faves are the California Science Center and the Natural History Museum.
As The Globe Warms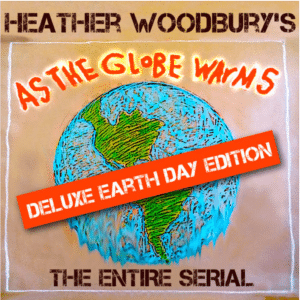 $24
Endangered amphibians, whirling dervishes, desperate scientists, and Evangelicals gone wild–all the inhabitants of Vane Springs, Nevada tell their tale in this eco-comic radio-drama epic. As the Globe Warms explores surviving in America today on a planet veering toward social and ecological crisis written and performed by Heather Woodbury.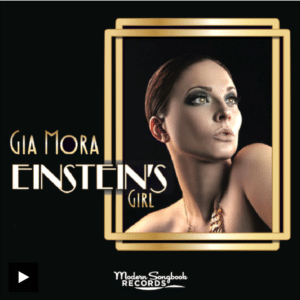 Einstein's Girl
$ – varies
Our Sciren Gia Mora's companion CD to her stage show! Featuring five songs about the science of love, including an Einstein's Girl original, "E=mc2".
Heisenberg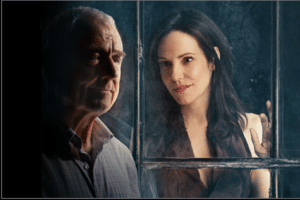 $ – ticket prices vary.
A New York Times Critic's Pick starring Mary Louise Parker, inspired by the Heisenberg Uncertainty Principle which doesn't explicitly speak to the scientist or the theory but is "a probing work that considers the multiplicity of alternatives that could shape our lives at every moment." (Closing Dec 11th!)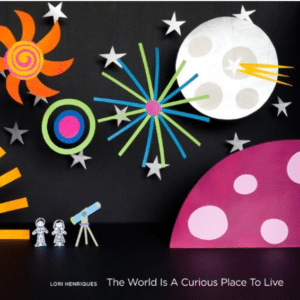 The World is a Curious Place to Live
$9.00
Lori Henriques's album of music for children of all ages addresses a stunning array of topics including numbers, dinosaurs, geography, and just plain fun.
TO HELP
Right now, many of us are trying to figure out concrete action steps we can take as a climate change denier is about to head the EPA and distinguishing science fact from science fiction is starting to feel like an act of rebellion. Supporting organizations that help protect our planet, fund scientific research and encourage the next generation of STEM professionals are some of the actions you can take that will make a difference – so why not gift them to a loved one? Added bonus: you may even be able to claim a tax deduction.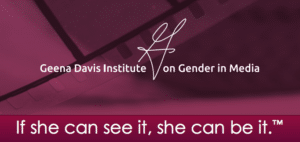 Geena Davis Institute on Gender and Media
Founded by Academy Award®-winning actor and advocate Geena Davis, the Institute is the only research-based organization working within the media and entertainment industry to engage, educate, and influence the need to dramatically improve gender balance, reduce stereotyping and create diverse female characters in entertainment targeting children 11 and under. Their initiatives include examining female STEM characters onscreen, and their mantra "If she can see it, she can be it" has inspired Scirens to create the kind of STEM characters we'd like to see onscreen.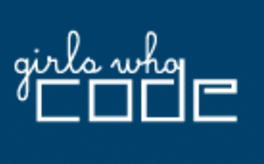 Girls Who Code
This national non-profit is dedicated to closing the gender gap in technology, and is specifically aimed at girls in middle school and high school in computer science. Whether it's a game to illustrate the experience of an undocumented immigrant or a website to provide free college prep, our girls create technology that makes the world a better place!

Natural Resources Defense Council (NRDC) Action Fund
The NRDC Action Fund's mission is to build political support in the United States for protecting the planet and its people. Contributions to the NRDC Action Fund are used to lobby policymakers and motivate Americans to take action to protect our environment. Donations will help the NRDC fight back against climate deniers and blunt the influence of big polluters in Congress and state capitals across the country.

Scientista Foundation
The Scientista Foundation is a national organization that empowers pre-professional women in STEM through content, communities, and conferences. Currently the largest network of campus women across STEM disciplines, Scientista serves to connect all communities of women in STEM at campuses across the nation, building a strong, cohesive network of women in science that can act as one voice, with the aim of plugging the "leaky pipeline" that sees women fall out of STEM careers en route from undergrad degrees to Ph.D. or professorships.

She's the First
The first step to a STEM career? Getting an education. But for many girls around the world, staying in school through graduation is very difficult due to issues like poverty and societal pressures. She's the First provides scholarships to girls in low-income countries, fostering first-generation graduates and cultivating the next generation of global leaders.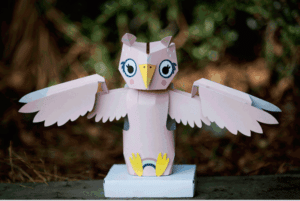 OOMIYU
Our friends over at Two Bit Circus have launched a Kickstarter for a paper craft and robotics maker kit to inspire STEAM learning. The kit comes with everything you need to build a motorized owl, and teaches basic mechanical, electronics and programming skills. And 'hooo' doesn't love an adorable owl?? (Campaign ends Dec. 17th.)