Love science?
Love someone who loves science?
The Scirens have got you covered! Here's a roundup of some of our favorite STEM-themed gifts for the 2017 holiday season. Have a favorite of your own?  Please let us know in the comments!
Wishing you a happy, healthy, inspired New Year!
xo,
Gia, Tamara & Taryn
TO WEAR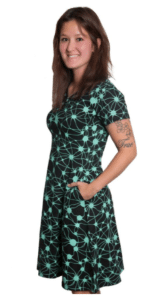 Neurons Glow-in-the-Dark Fit & Flare Dress
$59.00
This fantastic dress is just one of many great finds at Svaha, a company whose mission is to solve shopping dilemmas such as: Why can't you find girls' clothing with astronauts or math equations? Why don't boys' clothes have cats or butterflies on them? Why aren't there any feminine women's clothes that feature science or technology themes?
Well, now you can, now they do, and now there are!
Molecule Necklace 

$18.99/individual necklace; $49.99/set of three.
We Scirens love STEM-themed jewelry, and Boutique Academia is just one of several places you can now find beautiful science-y accessories. We're especially partial to these molecule pendants – choose dopamine, serotonin or acetylcholine (or do what Tamara did and get the set of three so that you can give two to your fellow Scirens and keep one for yourself!).
Other places we're fond of for science-themed bling include Eclectic Eccentricity, yūgen, and Stern Design Works. Special thanks to Erin Winick for tipping us off to some of these wonderful artisans and vendors.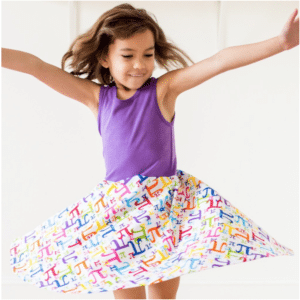 Pi in the Sky Twirly Dress (Kids)
$39.95
At Princess Awesome, they believe that if a girl likes purple and also likes trucks, she should be able to wear a purple truck dress. And if a girl likes princesses and also aliens, then an alien princess skirt is for her. With this "Pi in the Sky" twirly dress, she'll always remember to dream big.
Rosie Research Solar System Bracelet
$12.00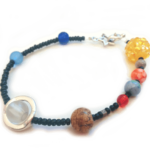 At Rosie Research, they strive to create engaging, fun, and inspiring activities to ignite your children's passion for investigation and prepare them for a lifetime of discovery. With this kit you can craft a beautiful piece of jewelry while learning about our solar system's planets in this bracelet making kit! A fun parent child activity.
TO PLAY
Klutz LEGO Chain Reactions Craft Kit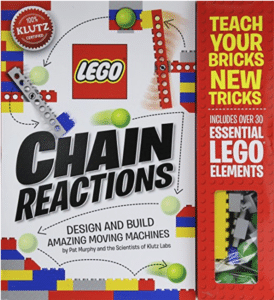 $17.25
This one's for the budding engineer and/or LEGO enthusiast! With the stuff in this kit and a pile of your own ordinary LEGO bricks, you can build ten awesome machines that can be combined to make dozens of different chain reactions that use many steps to do anything from tossing a gum wrapper in the trash to ringing a bell to delivering a message.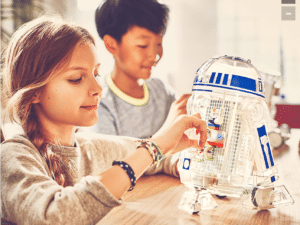 littleBits Star Wars Droid Inventor Kit
$109.95
Have a little Luke, Finn, Rey or Leia on your hands? This kit will allow them to create their own custom Droid™ and bring it to life! Using the littleBits electronic circuitry blocks plus the free-to-download Droid Inventor app, they can teach their own R2 Unit loads of fun tricks and even send it on over 16 exciting missions.

Yellowscope Foundation Chemistry Kit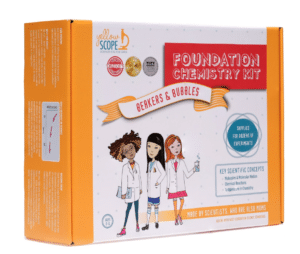 $44.99
This award-winning chemistry kit is designed to engage the scientific and creative minds of 8-12 year old girls. The lab notebook outlines instructions for 19+ exciting hands-on experiments, plus materials for kids to design their own experiments! The Foundation Chemistry Kit has won a Parents' Choice Gold Award, a Dr. Toy Best Toys Award and was a Finalist for 2016 Toy of the Year.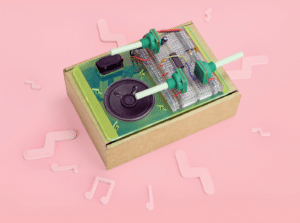 Synth Kit
$39.99
This is one of those toys that adults will want to "borrow" from their kids. Create electronic music by building your very own synthesizer. Tip: buy quickly, as it's a UK based company!
TO READ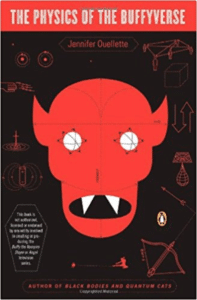 Physics of the Buffyverse
By Jennifer Ouelette
Price: Varies
Love Buffy? Love science? Then friend of the Scirens Jennifer Ouelette has the perfect book for you. She explains fundamental concepts in the physical sciences through examples culled from the hit TV shows Buffy the Vampire Slayer and its spin-off, Angel.
The Woman Who Smashed Codes: A True Story of Love, Spies and the Unlikely Heroine Who Outwitted America's Enemies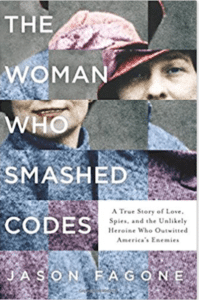 By Jason Fagone
Price: Varies
Read a swashbuckling tale over the holidays about a tireless and talented code breaker who brought down gangsters and Nazi spies…the LA Times describes it as: "a fascinating swath of American history that begins in Gilded Age Chicago and moves to the inner workings of our intelligence agencies at the close of WWII." We bet Hollywood will come knocking to adapt this book!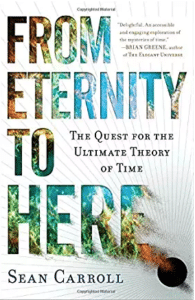 From Eternity to Here
By Sean Carroll
Price: Varies
As another year draws to a close, you may be asking yourself what time is all about. Friend of the Scirens Sean Carroll's book delivers a dazzling and paradigm-shifting theory of time's arrow that embraces subjects from entropy to quantum mechanics to time travel to information theory and the meaning of life.
TO SEE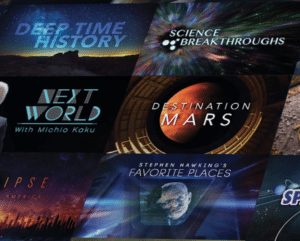 CuriosityStream
Subscriptions start at $2.99/month
This commercial-free streaming service features 1,500+ science, history, tech and nature documentaries, including titles such as Destination Mars and The Human Face of Big Data. Created by the Founder of Discovery Communications, John Hendricks, it's available on all the usual suspects – Apple TV, Roku, Chromecast, etc.  h/t: IndieWire
https://shop.janegoodall.org/product/girls-just-wanna-do-science-poster/jgi151

Girls Just Wanna Do Science Poster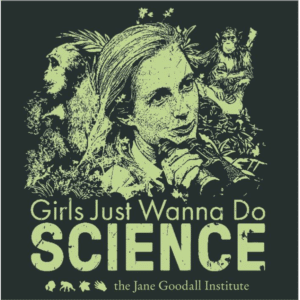 $10.00
Support the important conservation and educational work that Jane Goodall does with this girl power poster! Check out the Jane Goodall Institute's site for more inspirational and educational gifts inspired by this national treasure (and make sure to watch the Nat Geo documentary on Jane's work!)
TO LISTEN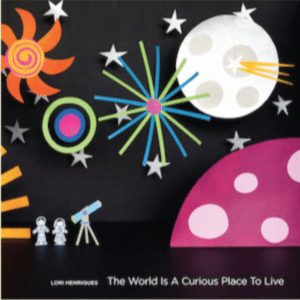 The World is a Curious Place to Live
$11.99
Lori Henriques's album of music for children of all ages addresses a stunning array of topics including numbers, dinosaurs, geography, and just plain fun.

As the Globe Warms
Price: Varies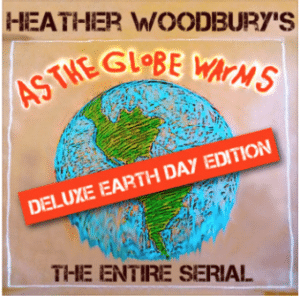 Endangered amphibians, whirling dervishes, desperate scientists, and Evangelicals gone wild–all the inhabitants of Vane Springs, Nevada, tell their tale in this eco-comic epic audio novel written and performed by the super talented Heather Woodbury.