Hello, hello–Gia here! This is my first installment of Scirens' Selects, a new monthly post that highlights all kinds of goodies that tickle our STEAM-enthusiastic brains. Tell us what's got you buzzing this summer on Twitter or Facebook with the hashtag #ScirensSelects.
1. THE BIG PICTURE by Sean Carroll
A New York Times best seller, friend of the Scirens Sean Carroll's newest book explores, among many ideas, "the story of our universe" and the story we construct about our place in it. My favorite part: Sean's Ten Considerations–"a list of things we think are true, that might be useful to keep in mind as we shape and experience our own ways of valuing and caring about our lives." Sean is as charming and delightful on the page as he is in real life. I've read these 430 pages at least twice, and I'm still in tears by the end every time. Do not miss this!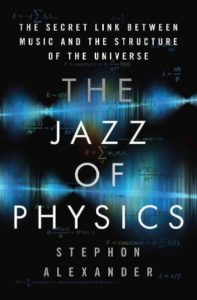 2. THE JAZZ OF PHYSICS by Stephon Alexander
Like Einstein, Stephon is both a physicist and a musician–a wonderful, creative combination. I met him earlier this year here in LA and was delighted to hear him talk about the parallels between the inspiration that moves ideas in physics forward and the innovations in improvised music. His childhood in the Caribbean greatly influenced his career trajectory and is certainly a unique voice in the word of physics. Get a primer in his book by reading his interview with friend of the Scirens Jennifer Ouellette.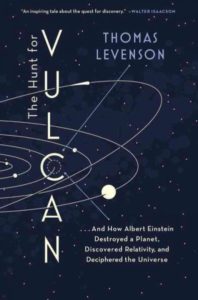 3. THE HUNT FOR VULCAN by Thomas Levenson
As Scirens' resident Einstein devotee, I'm always thrilled to read a book whose subtitle reads, "How Albert Einstein destroyed a planet, discovered relativity, and deciphered the universe." Levenson's glassy prose makes this the perfect summer read. Plus, if you read Sean's book, you'll already be versed in the history of mathematics as the language of the universe. Last November marked the centennial of Einstein's theory of General Relativity, so get in the know and read Levenson's book.
4. ULTIMATE SCIENCE PLAYLIST from Perimeter Institute

I squeed a little bit to see a song from my show, Einstein's Girl, featured on a list of awesome songs about science from greats like Queen and Tom Lehrer. I'd like to give a shout out my favorite science tunes: Redshift by Patricia Barber and Heisenberg's Aha! by Lori Henriques.
5. CALIFORNIA'S NEW SCIENCE STANDARDS 
Over the next four years, California schools will be rolling out an entirely new way of teaching science, and we couldn't be more excited! By teaching cross-curriculum scientific concepts, students will be empowered with science knowledge to help them become better consumers and citizens. That, and a presidential candidate who says she believes in science? Summer 2016 FTW!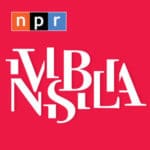 6. INVISIBILIA from NPR Podcasts
Science + storytelling = my new favorite podcast. Lulu Miller, Hanna Rosin, and Alix Spiegel never fail to tug on my heartstrings and give me a new perspective on this wonderful experience we call life. Check out Season 2, now playing, and make your trip down the "highway from hell" feel like a heavenly chariot ride by listening to Season 1 during your commute. I promise–it'll only take one episode to get your hooked.
See you in a couple months!
Gia